Domestic Abuse
No One Should Live In Fear Of Domestic Violence
If you have suffered physical violence at the hands of a spouse, romantic partner or another family member – or if you fear that you may suffer such harm in the near future – you can seek immediate protection by calling 911. But for a more lasting solution, you will probably need a lawyer's help.
There are legal actions you can take that will put space between you and the person committing abuse.
At The Law Offices of Jeffrey N. Markowicz, we strongly believe that no one should have to live in fear of abuse from a family member or loved one. When you contact us, we will move swiftly to understand the details of your situation, and when appropriate, we will request a protective order immediately. Protective orders and related measures can create the space necessary for intense emotions to cool down so that everyone involved can engage in a more constructive conversation and reassess the health of the relationship.
Protective Orders Can Help Shield You From Domestic Violence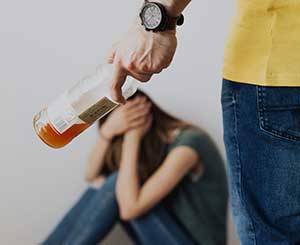 Protective orders or civil protective orders may be filed for different types of violence. If you need protection, you need the knowledge and experience of a qualified attorney.
Protective orders are filed to prevent any further acts of violence, and they require certain criteria to be fulfilled in order to meet the definition of domestic violence. If you are thinking about getting a protective order or have been served with the same, contact our firm today to review your options.
Attorney Jeffrey Markowicz has extensive experience handling, settling and litigating domestic violence cases and is prepared to ensure your interests are protected and your safety is secured.
Don't Wait – Get Legal Help As Soon As Possible
If domestic violence or the threat of it is a factor in your life, there is no reason to delay. When you are in safe place, call The Law Offices of Jeffrey N. Markowicz to learn more about how we can help you avoid future violence, whether you are in New York City, Washington D.C. or Maryland. Your physical and emotional well-being are our highest priorities, and we will help you take advantage of the law to protect yourself quickly.