Divorce & Matrimonial Law
Let An Experienced Lawyer Guide You Through The Divorce Process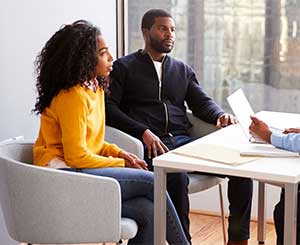 Divorce and matrimonial law can be a painful experience, not least because it raises confusing legal questions about how to divide property, raise your children and more. But it's important to remember that even in this uncertain, stressful time, you have the power to make this process go more smoothly and more quickly by working with a compassionate and experienced attorney who can help you anticipate issues before they arise and guide you through the legal process.
At The Law Offices of Jeffrey N. Markowicz, our goal is to help you start the next chapter of your life on the right foot, as soon as possible. There are a lot of legal considerations to keep in mind when going through a divorce, and we can help you identify and prioritize them. In our two decades of experience, we have stood up for our clients' interests again and again, helping them achieve their legal goals and end their marriage on their own terms.
Experience In Both Contested And Uncontested Divorce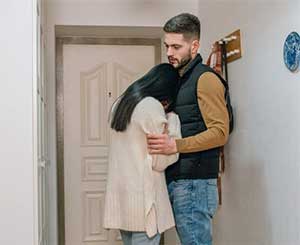 An uncontested divorce occurs when the parties are able to reach an agreement on all of the terms and conditions of their divorce.
A contested divorce generally occurs when the parties are unable to agree on at least one issue. The issues can be related to child custody or division of assets. It is very important to have an experienced divorce lawyer aggressively fight for your rights while keeping legal fees to a minimum. Mr. Markowicz does this with his ability to strike a fair deal with the other side and his ability to litigate an issue when the other side is being unreasonable.
No matter the level of complexity or disagreement in the details of your divorce, we will help you identify your priorities, form a sound legal strategy and advocate for your goals in settlement negotiations – and in family court, if necessary.
We Will Help You Anticipate And Avoid Challenges In Divorce Proceedings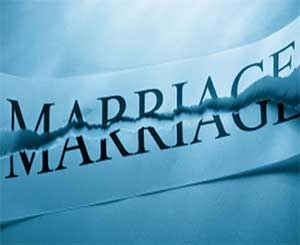 The breakup of a marriage can be traumatizing, embarrassing, agonizing and can be, ultimately, quite expensive.
Yet Washington, D.C., has a 29.9% divorce rate per 1,000 couples. The District has a higher divorce rate than all 50 states in that category even though divorce rates have dropped 25% in the United States since 1980 (According to research from The Bowling Green State University National Center for Family and Marriage).
Why are there so many divorces in the D.C. area? That is anyone's guess. Government job stresses, high cost of living, time lost in traffic can all contribute to stresses in any relationship.
Unfortunately, there is no reason to believe that the divorce rate will decrease in the foreseeable future. So, if you are contemplating divorce or going through a divorce now, you are not alone.
+
Five Important Legal Considerations When Going Through A Divorce
If you are going through this event in your life, here are five top legal considerations to keep in mind:
Know the Divorce Laws: Before you embark on getting divorced, familiarize yourself with the divorce laws of the District, Virginia, and Maryland or wherever you all have lived. Certain property laws are different in some states or locations. Also, the legal separation laws are different in some states, too. Additionally, there are differences between annulment, dissolution and divorce. Look up your location's divorce laws and know them thoroughly.
Own Your Part in the Breakup: It is extremely rare-almost never-that a divorce is the cause of only one person. Most divorces come from both spouses not doing what needed to be done to keep the marriage together. Take responsibility for your part. Being honest with yourself, your spouse and your attorney, help the entire process-and may help you when it is all said and done.
Place Your Children First: Every family law attorney can tell you of stories where underage children are used as bargaining chips or pawns by one or both spouses to get what they want. As reams of research have shown, this can be quite destructive to your children who may require counseling for the rest of their lives because of parents using them to get back at their ex-spouse. In every step of the divorce process, consider your children. Will it hurt them? If so, don't do it.
Consult an Attorney: Know your legal rights and responsibilities. Meet with an experienced attorney who can give you seasoned and compassionate advice.
Copy Documents: This is a common-sense step to take but it is often forgotten in the whirlwind of a divorce. However, it is crucial to make sure tax documents, tax returns, investment statements, mortgage documents, insurance policies, credit card statements and other financial documents are copied and stored in a safe place.
The First Step is to Schedule a Consultation
The first step toward finalizing your divorce is to speak with a family law attorney who can help you get your bearings in the legal world. At The Law Offices of Jeffrey N. Markowicz, we listen closely to the details of your situation and build a strategy based on your needs and priorities – from protecting your financial independence to pushing for a child custody plan or simply completing the legal process as quickly as possible. To get started, please schedule a consultation below using your preferred method of communication.