Take the first step toward a brighter journey
Skilled, Compassionate Legal Guidance for Evolving Families
Experienced Guidance in Family & Divorce Law
In New York, Washington, D.C. And Maryland
Since opening its doors in 2000, The Law Offices of Jeffrey N. Markowicz has provided clients in the northeast United States with talented and aggressive legal representation. In that time, we have successfully handled numerous cases involving many complex family law issues. In 2010, our firm expanded our Washington, D.C., headquarters by opening a second office in New York City.
Jeffrey has handled a wide range of matrimonial and family law cases, including divorce, custody, domestic violence, child support and adoption cases. Jeffrey has also litigated an assortment of civil cases, ranging from personal injury, contract and medical malpractice cases. Jeffrey has also handled a variety of criminal cases including misdemeanors and felonies.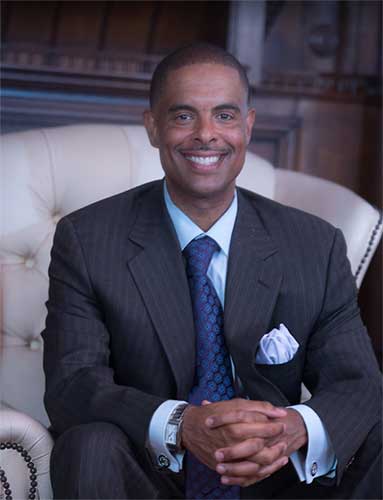 Our Legal Services
We understand that all families change over time, and that many of these changes represent emotional and often painful moments in our clients' lives. That's why we approach every case with compassion and professionalism. Our goal is to lift the burden of legal questions off your shoulders and help you resolve your family law matter as quickly and efficiently as possible.
divorce & matrimonial law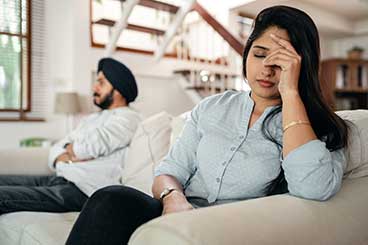 Divorce and matrimonial law can be a painful experience, not least because it raises confusing legal questions about how to divide property, raise your children and more. our goal is to help you start off on the right foot.
child support, custody & visitation
Divorce is complicated enough without children; but for parents, divorce can be especially stressful. Every family is unique, and there is no obvious "right" way to arrange child custody, visitation or child support.
prenuptial & postnuptial agreements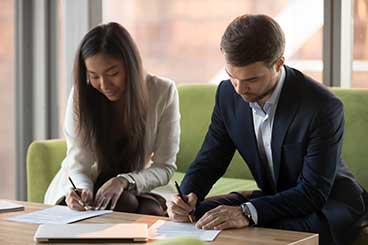 It may feel uncomfortable or inappropriate to start an in-depth discussion with your partner about finances, but the truth is that these detailed discussions are an important part of any relationship.
domestic violence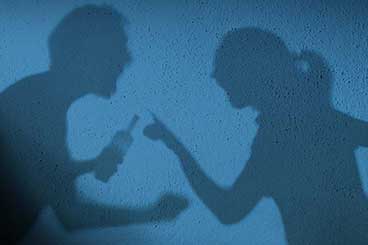 We believe that no one should live in fear of abuse from a family member or loved one. When you contact us, we will move swiftly to understand the details of your situation, and when appropriate, we will request a protective order.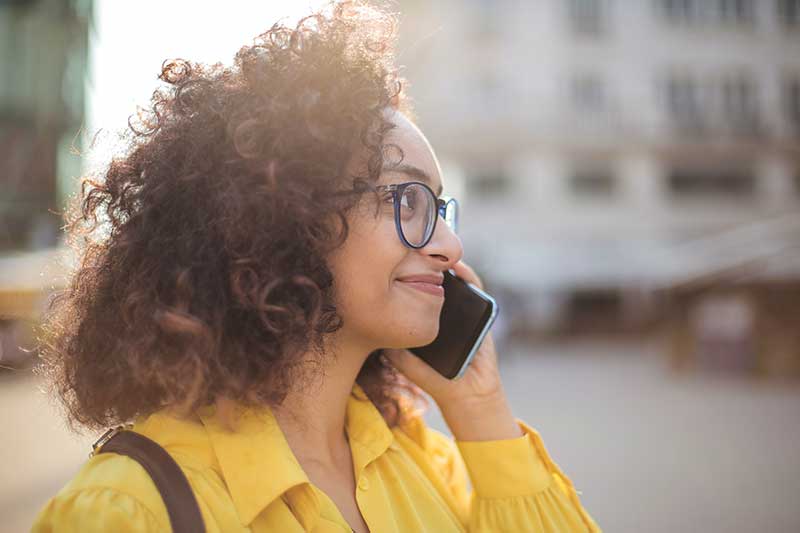 Our Personal Promise to You
The Law Offices of Jeffrey N. Markowicz will stand up for your interests if you're facing divorce or any other change in your family's structure. We pride ourselves on our tireless efforts to help our clients reach the outcomes they are seeking in their family law matters. We also recognize that successful representation requires, among other things, preparation, a strong knowledge of the law and dedication to our clients. We guarantee no less and vow to treat each case with our full attention and the assertive advocacy that you deserve. We believe that, when clients call, they want thorough, prompt aswers directly from their family lawyer, and that is why attorney Jeffrey N. Markowicz gives his cellphone number to each and every one of his clients.
What Our Clients Are Saying
Before I stumbled into Attorney Markowicz's number, I had already spoken to 3 lawyers. After speaking with him for the first time I felt at home due to his sound knowledge of his work. He was able to educate me on the nature of the case and things to do in order to win the case. He was clear, forthcoming, respectively, and very sincere. We won the case. We are very grateful to him. I will use him again and again and again if the need arises.
Stella Mhab
I honestly loved working with Jeffrey. If you want a lawyer who's honest, attentive, caring, and willing to fight for you, he's that man. He worked with me and my schedule that had all types of crazy hours. I was going through a custody battle. He help me fight for my baby and helped me understand every angle of the law on what I could or could not do. To being a mediator between people whom shouldn't have been involved but was. Awesome just awesome. Thank you Jeffrey!
Cianda Porter
Aggressive and extremely prepared attorney. Jeffrey Markowicz is an extremely competent and aggressive attorney who cares deeply about his clients. He was extremely easy to reach by phone and always took time to answer all of my questions so that I was knowledgeable about my case.
Anonymous
Aggressive, But Civil It was always evident that Jeffrey meticulously prepared for each and every court appearance wherein he represented me. He has mastered the balance of being zealous and effective, while still displaying kindness and civility. While I hope I won't need an attorney again, Jeffrey will be my first choice if I do.
Muhammad
Best Advocate. Jeff provided the type of advocacy and legal work any client would need who faces an uphill and sometimes biased family court system. He accurately and legally voiced my rights as a father. He's aggressive, savvy and knowledgeable of the laws for New York, District of Columbia and Maryland. With the assistance of another attorney, Jeff successfully represented me in Virginia.
Gregory
Matters that Matter Received wise legal counsel from attorney J. Markowicz. A lawyer who serves his clients with the utmost integrity and knows how to effectively navigate all aspects of the legal terrain. Mission accomplished! I won my divorce case. I highly recommend attorney Jeffrey Markowicz for family law matters as well as consultation on other legal matters.
Anonymous
Winning!! In the court of law winning is everything. His ability to prepare and inform me about the details of my case was masterful. He was able to address all the complicated legal issues surrounding my case in a clear and concise manner without using "over the top attorney jargon." This, I might add took a lot of patience, a calm temperament, along with a vast knowledge of the law. I left his consultations very confident and informed. Mr. Markowicz persona and communication skills in the court room further cemented my belief I made the right decision. I WON my case!!
Mike B.
The best! Jeff represented me in a custody and child support modification battle for the last year. He was passionate, knowledgeable and fought for me even when I wanted to give up. He did not let me give up and his passion really showed in the court room. Thank you SO MUCH Jeff for being with me every step of the way and helping me win! You are truly the best!
Chrissy
Competent, Aggressive, Passionate, Ethical Advocate Mr. Markowicz has successfully, confidently, and aggressively defended me in a relocation case in MD in 2018. It was evident to me that he committed himself to my case not only for his own reputation but also to stand up for what he believed to be right. During our court appearances he was always well prepared, knowledgeable of the family law, and passionate about fighting for my rights as a father.
Anonymous
Makes Impossible, Possible!!! I am still so very grateful for Jeffrey Markowicz. Outstanding, and amazing would be an understatement. He helped me not to just roll over, just to keep the peace. He helped shore me up and fought for my children and I to be safe. Thanks to him the children and I have a home to live in even with the tricky circumstances I was in. (One of the impossible parts) He helped me to gain confidence and was very understanding with my lack of tech skills when sending paperwork. I would highly recommend Jeffrey for your case, he will not let you down.
Christina
Brilliant Attorney !Mr. Markowicz is not only a brilliant attorney, he's thorough and he's very compassionate and he cares very much about his clients.
In my darkest hour, Mr. Markowicz assured me that everything would be okay and to just put my trust in him. He answered each and every one of my questions whether it was on a Monday or on a Saturday. He is truly one of a kind. I could go on and on about him.
Needless to say, I won my case.
Anonymous
Second to None!!! Jeffrey Markowicz is more than an exceptional attorney. He is a hardworking, compassionate, and committed attorney who meticulously prepares his cases. He demonstrates a thorough knowledge of the law each time he enters the courtroom. It is hard to describe how grateful I am for all of the time and effort Jeffrey has put into my case. He gave me the strength to fight when I was at my lowest. He fought for my welfare and the welfare of my child. I cannot imagine working with anyone else. He is the attorney you need.
Meredith
Highly Recommended. Jeffrey Markowicz is an exceptional attorney. He worked tirelessly on my case and was always available to answer questions whenever they came up. As someone with no prior experience with the legal system, I felt overwhelmed by all of the minutiae of the legal process, but Jeff was able to provide guidance and advice at every turn. He was able to make a difficult time of my life less onerous thanks to all of his hard work. I would recommend him to anyone.
Donnie
Intelligent, knowledgeable, flexible and understanding. Jeffrey is intelligent, knowledgeable, flexible and understanding. He is able to quickly digest multiple dynamics of a situation, and craft his advice based on the unique circumstances and given laws to provide extremely effective advice. He has made himself available inside and outside (though not sure this is preferred) of business hours to ensure that I got the advice I needed, when I needed it. Jeffrey has been a huge help as I work through my situation, and I would highly recommend him to anyone.
Jon
Best Family/Divorce Lawyer on the East Coast. Working with Jeffrey was such a pleasure! Most times I was a nervous wreck and he held it all the way down! He was very attentive and supportive, but most importantly he kept it REAL. He was confident and knowledgeable; I was so grateful to have him on my side! Thank you again Jeffrey!
Ashlee
Excellent Lawyer. Jeffrey Markowicz is hands down the best custody lawyer you can get. My case was a multi state jurisdictional mess. After attempting to go through the courts in my state of residence and being taken for a ride, I found Jeffrey. I was a little defeated and had little faith left in the system. After explaining the situation, Jeffrey had the answers that I needed.
Mathew
Honest and straightforward. Jeff gives you his honest and straightforward option. He is definitely the one to hire to get the job done right. Thanks for your past and present services.
Anonymou
Child Custody I hired Mr. Markowicz to help me with a custody matter in DC. Mr. Markowicz was extremely knowledgeable, professional, understanding, caring and patient. He is very strategic which is important when dealing with other lawyers. I highly recommend his services and expertise! I felt confident having Mr. Markowicz represent me.
Mouna
Best lawyer service ever! I had an amazing experience with Jeffrey. He handled my case with great care. He was timely in all his responses and kept me in the loop with the ins and outs of my case. I felt informed and in control of the situation. Jeffrey was also very understanding of my situation and made me feel comfortable. I recommend
Haja
Great consultation. Jeffrey really put me at ease during a very stressful time in my life. I was going through a custody case and it weighed very heavily on me. Post-consultation with Jeffrey I realized I have rights also. He was very honest & detailed. Great qualities for an attorney.
Anonymous
Mr. Markowicz was very knowledgeable about my unique case and he did a great job in representing my family. I could not ask for a better attorney.
Anonymous
The best of the best. I have worked with Jeff since last year. He is an outstanding attorney who really cares about his clients. He is very aggressive and convincing in the courtroom. I helped me get access to my kids. He always tries his best to minimize legal fees for his clients. I would strongly recommend Jeff to someone involved in a CPO/DRB case.
Youssouf
Best Family Law Firm in the DC Metropolitain Area! Absolutely one of the best decisions I have ever made! Professional, responsive, knowledgeable and handled my case impeccably! Walked me through every step thoroughly and treated me with compassion and honesty. I felt as if I was the only client. I would recommend this firm to anyone in need of Family Law counsel!
Wendy
Working with Mr. Markowicz was a great experience. He was my voice in court and would travel often due to the nature of my case. 3 long years he devoted to my case and every time he came prepared and I am grateful for him working with me financially as well.
Destiny H.
Mr. Markowicz has been my One and only Attorney thru the years there is no one even close to his style and methods in the courtroom. Diverse And knowledgeable in the law, is always a step ahead of the opposing side. He fights to win.
Carmine C.
I was introduced to Jeffrey Markowicz over 10 years ago through a mutual friend during a social event. At the time I did not think I would need the services of an attorney but a few years later that changed. After acquiring his services he diligently broke down all legal matters of my case without the legal jargon that made me feel comfortable and more importantly understand the case. Through his careful planning and hard work I WON my case!!!
Anonymous
Jeffrey's communication is clear and compassionate. Divorce isn't pleasant but knowing that I have a lawyer that is practical, aggressive when need be, and can speak to me in layman terms makes this easier to navigate. He is a master negotiator and has a knack for helping both parties arrive at realistic solutions.
Natalya M.
We retained Mr. Markowicz to handle a delicate matter involving a family dispute. I can say I've never met a more compassionate, professional attorney who gave us the time and attention we needed. While we're very happy with the results, we're even happier to have found an attorney we can trust and plan to work with in the future for a long time.
Gina